Classes
Players are distributed between the different Tarneeb Classes according to their experience. There are 10 different Classes starting with Rookie, Amateur I, Amateur II, Intermediate I, Intermediate II, Advanced I, Advanced II, Pro I, Pro II and Masters. New players start as Rookie and need to play in order to get promoted to the higher class until reaching the Masters Class.
Players can know the players' classes from the badge that appears on their profile avatar and inside their profile page.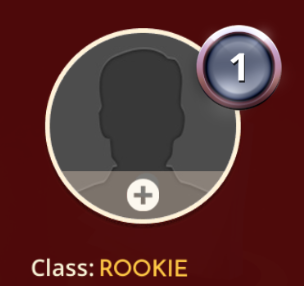 Groups and Ranking
In every class (except the Masters), players are put in groups of 50. These 50 players compete in their ranking till Monday 00:00 GMT. Note that players don't necessarily play against each other in the Tarneeb Rooms as they can be matched with players of different groups of the same class or other classes.
Players are ranked based on coins earned from games. Ranking is calculated on a weekly basis and resets every Monday 00:00 GMT. The rankings section in the app shows the current real-time ranking of your group in this week. You can check last week's results of your group as well.
Zones
Each group is divided into 3 Zones:
Promotion Zone: Players who are in this zone get promoted 1 class
Safe Zone: Players who are in this zone will stay in the same class
Relegation Zone: Players who are in this zone get relegated 1 class
At the end of the week, try to be among the players in the promotion zone to get to the next class. Also, try to avoid the relegation zone in order not to slip into a lower class.
Masters Class & Badges
The players in the Masters class are all put together in one group. The top 3 of the previous week of the Masters class will get special badges on their profiles.
These badges will get saved in the Awards Collected section in their profile pages.
Country Badges
The Top 10 players from every country are awarded a Country Badge. These badges are distributed every Monday at 00:00 GMT and appear next to player's profiles for the entire week. They also get saved in the players profile pages in the Awards Collected section.
Note: a minimum of 50 players should be competing per week in a country in order for that country to qualify for the country badges.